By Cynda Green
This coming Tuesday, August 1, at 7pm Pagosa Springs Center for the Arts (PSCA) proudly presents a wicked evening of cabaret with Boni McIntyre as the 'Evil Diva'. Ms. McIntyre has garnered favorable critical review including "Busty, Bad and Beautiful," and "McIntyre displays the full spectrum of emotions and a powerful performance that is indelible."
While many of the songs that Ms. McIntyre will perform are by characters we might consider evil, she will reveal there is a heart under the evil bravado. Ms. McIntyre will examine the 'best of the worst' of theatrical divas, featuring songs from musical theater classics such as Into the Woods and Mary Poppins, opera hits from The Mikado, and Rusalka, and some surprises from popular music.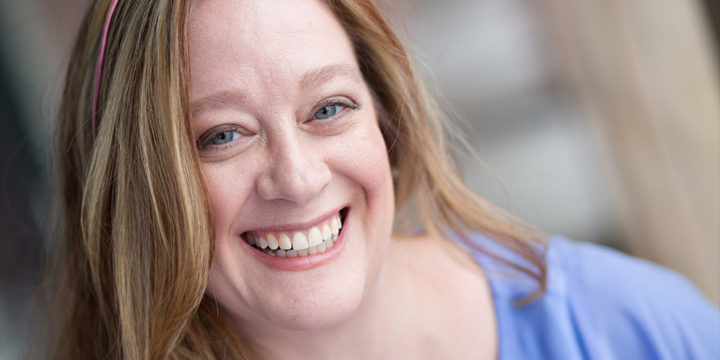 Ms. McIntyre, who has a Master's Degree in Vocal Performance from the University of Northern Colorado, currently stars as Mother Superior in Sister Act at PSCA's professional Thingamajig Theatre. She has previously entertained Thingamajig audiences as Madame Thenardier in Les Miserable, Betty Jean in Winter Wonderettes,and as Mrs. Potts in Beauty and the Beast. Ms. McIntyre recently bought a home in Pagosa, a community she has fallen in love with over the last five years as a Thingamajig performer and music director.
The 'Evil Diva Cabaret' features esteemed accompanist Venita Burch as Ms McIntyre's collaborative pianist.
The couture of the evening, described by Ms. McIntyre as "an amazing work of art masquerading as an evening gown," was designed by Nanette Cheffers.
In addition, there will be a 'secret guest star' who has the capability of upstaging the magnificent Boni McIntyre. It could get interesting. Diva vs. Evil Diva.
Mark your calendar for 7pm on Tuesday, August 1 to join other music lovers at PSCA, 2313 Eagle Drive, Pagosa Springs, for a delightful evening of 'Evil Diva Cabaret'. While admission is free, donations are most welcome and will benefit Thingamajig Theatre Company, a nonprofit 501(c)(3) professional theater. As always, the bar will be open to complement the evening's entertainment.