SHOW DATES:
May 4, 5 at 7pm
May 6 at 2pm
May 10, 11, 12 at 7pm
May 13 at 2pm
May 17, 18, 19 at 7pm
May 20 at 2pm
May 24, 25, 26 at 7pm
May 27 at 2pm
Our final show of the 2017-2018 Winter Season is Proof, directed by Melissa Firlit. This psychological drama, written by David Auburn, was winner of the 2001 Pulitzer Prize and Tony Award for Best Play.
The daughter of a brilliant but mentally disturbed mathematician, recently deceased, tries to come to grips with her possible inheritance: his insanity. Starring Thingamajig favorites Christina Norris, Dennis Elkins, Dan Morrison and Melissa Firlit… this May show will close out Thingamajig's 2017-2018 Winter Season with truly stunning work of art.
On the eve of her twenty-fifth birthday, Catherine, a troubled young woman, has spent years caring for her brilliant but unstable father, a famous mathematician. Now, following his death, she must deal with her own volatile emotions; the arrival of her estranged sister, Claire; and the attentions of Hal, a former student of her father's who hopes to find valuable work in the 103 notebooks that her father left behind. Over the long weekend that follows, a burgeoning romance and the discovery of a mysterious notebook draw Catherine into the most difficult problem of all: How much of her father's madness — or genius — will she inherit?
Thingamajig's winter season will bring back brilliant production staff such as director Melissa Firlit (Aida, Red, Always Patsy Cline), scenic designer John Santangelo (White Christmas, A Few Good Men, God of Carnage), charge artist Jill Fives (Little Mermaid, A Funny Thing Happened on the Way to the Forum, Winter Wonderettes) and lighting designer Elaine Wong (Big River, Misterman, Tarzan) as well as many more from our talented production teams.
The Actors: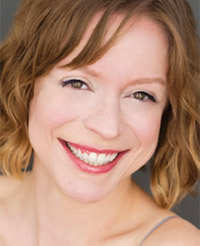 CHRISTINA NORRIS (Catherine) is thrilled to be back at Thingamajig after God of Carnage last Spring. She is a Brooklyn-based actor and teaching artist. Her theatre credits include The 10×10 Festival (Barrington Stage Company), How I Learned to Become a Superhero! (Apothecary Theatre Company), Mountain Song (Sam French Festival), Intimate Apparel, A Taste of Honey, Machinal, Statements after an Arrest Under the Immorality Act, Boom!, Any Place but Here (Rutgers Theater Company), Our Lady of 121st Street (Richmond Shepard Theater), and Measure for Measure (Riverside Park). Film & web series credits: Movement + Location, Precious Cargo, Now That's Cute, and What to Expect. Voiceover credits: Dracula (Mile Square Theatre) and Misterman (Pagosa Springs Center for the Arts). A Denver native, she received her MFA in Acting from Mason Gross School of the Arts at Rutgers University and her BA from Barnard College.
---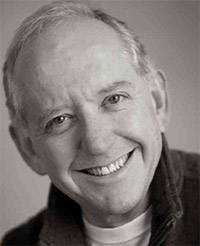 DENNIS ELKINS has held numerous teaching and administrative positions in higher education in Tennessee, Georgia, South Carolina and Colorado. Directing credits include productions for Albuquerque's Shakespeare on the Plaza, Fort Lewis College, and Milligan College. Elkins' acting credits include productions with the Clarence Brown Company, the Colorado Shakespeare Festival, the Utah Shakespearean Festival, Single Carrot Theatre, Baltimore, Maryland… and Thingamajig Theatre Company (
Hairspray, Cabaret, A Picasso
and
Red
). Also, Dennis has recently been in Savannah where he was developing a solo show,
Box,
that deals with packing and unpacking the boxes in our lives. Elkins is a member of Actors' Equity Association.
---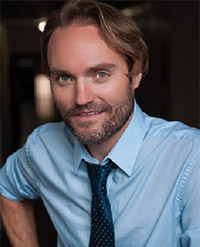 DAN MORRISON, based out of New York City, is excited to be returning to PSCA, where he recently performed in
God of Carnage, Hairspray, Big River
and
Aida
. He has performed and studied all over the world, and if you are interested to know, he would love to talk about his experiences. Dan earned his BA in Theater Arts from San Diego State University and his MFA from The American Conservatory Theater in San Francisco. He is always ready for the next big adventure! Visit his website at
www.dan-morrison.com
for more information. A proud member of AEA. Much love and respect to his family and friends and to Pappy: Tis' A Brow Breckt, Moon Leckt, Neckt ta Neckt.
---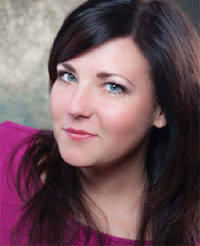 MELISSA FIRLIT (Claire/PF) was last seen as Veronica in Thingamajig Theatre Company's production of God of Carnage. Some of her favorite credits: The Big Uncut Flick, Clinically Negative, An Hour about an Hour, 5 Women Wearing the Same Dress, The Laramie Project, The Miss Firecracker Contest, Trojan Women (Remix), and Mad Forest. She is trained in Uta Hagen, Sanford Meisner, Michael Chekhov, Droznin Method and Williamson Technique.
---