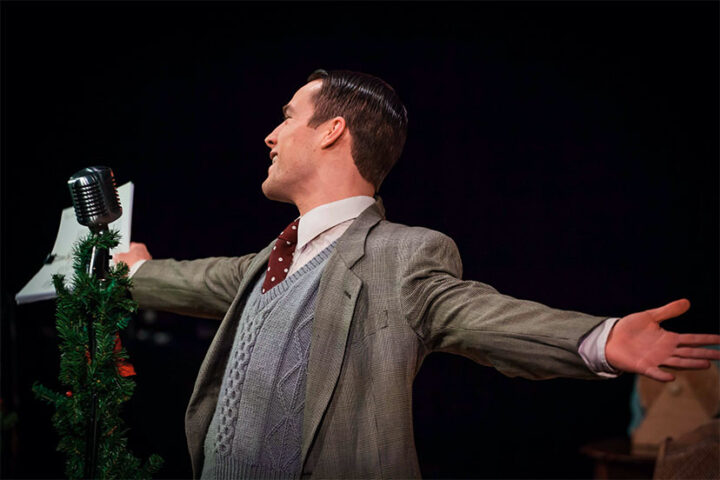 Tickets are on sale now for Thingamajig's 'Miracle on 34th Street: A Live Musical Radio Play' playing December 15-23, 2021.
View calendar and purchase tickets
"Miracle on 34th Street: A Live Musical Radio Play," an uplifting family-friendly show, will be Thingamajig Theatre Company's Christmas production this year. The familiar holiday classic is the story of a young girl's powerful belief in Santa and all the values he stands for. The production features original songs as well as favorite Christmas carols and is performed in the style of a live 1940s-era radio broadcast.
The play, set in a radio studio, portrays the iconic Macy's flagship store on 34th Street in New York City – plus a scene in a courtroom with a judge ruling over an argument about Santa's identification.
"Coming out of the long COVID closures, it's a special treat for us to present such a heartwarming show for the Christmas season at the Pagosa Springs Center for the Arts," Moore said.
Actor favorites return
This production features seven actors, all of whom play multiple parts in the show. Several are favorites with local and out-of-town audiences from previous performances at Thingamajig, including Trevor Brown, Aaron Catano-Saez and Halley Daigle. Others will be talented new faces.
The production will be directed and choreographed by Andrew Barrett Lewis, whose most recent Pagosa show was "A Grand Night for Singing" during Christmas 2019.
Multiple positive reviews
This version of the Christmas "Miracle" story was first produced in San Diego to rave reviews. One observer said the show "lights up the holidays" while another said it "comes gift-wrapped with a fetching musical score." A separate reviewer opined, "You will want to bring the entire family" while another called it a "beloved musical that will melt even the most cynical of hearts."
Writing in the San Diego Union Tribune, longtime theatre critic James Hebert said, "Just when you think there is nothing new under the sun (or inside the snow globe), along comes a Christmas show that reminds even the Scrooge-iest soul how rewarding holiday theater can be."
Tickets and COVID protocols
"Miracle" opens on Wednesday, December 15 and will be performed every day through Thursday, December 23. Evening performances are at 7 p.m. with a Sunday matinee at 2 p.m. on December 19. Moore chose to end the show's run just before Christmas so that the actors could return home to their families for their holiday celebrations.
Proof of vaccinations, or proof of a negative COVID test and masks, will be required for the audience, following Broadway's COVID protocols.
View calendar and purchase tickets here or by phoning 970-731-SHOW (7469). Tickets are $35.
NOTE: Due to an eternal staffing shortage at Thingamajig, it is ALWAYS more efficient to get your tickets online rather than calling the Box Office.
Special Performances by Dennis Elkins, November 23 and December 2
Friends of Thingamajig Theatre Company and 2021 summer season ticket holders are invited to two free readings with Dennis Elkins next Tuesday, November 23 at 3pm and Thursday, December 2 at 7pm.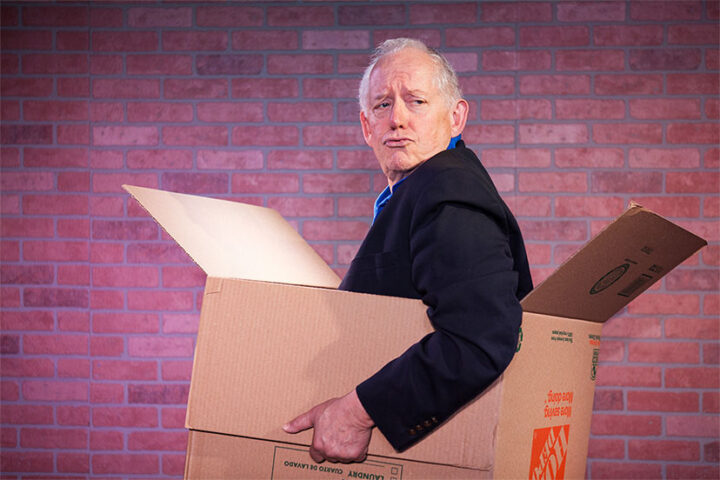 The audience will provide input to "bloodline", the final play of the actor-director-playwright's autobiographical trilogy, at the Pagosa Springs Center for the Arts.
There is no charge for these readings and no reservations are needed. But vaccinations are required, following Actors' Equity protocols. The Elkin events are an added benefit for members of the Friends of Thingamajig Theatre and 2021 summer season ticket holders. To enjoy the full experience, it's best to attend both sessions.
This play expands our knowledge of the Elkins' family on his mother's side that we first met in the trilogy's first show "box." and explores their influence – good and bad – on his life. We also meet others who have impacted his experiences over the years including friends, academics, mentors and lovers. Elkins began writing about these personal connections on a trip to Northern Ireland in the winter of 2020. Now, after several drafts, he's looking for input to his script from theatre lovers in Pagosa whom he has come to admire from directing and performing in so many Thingamajig Theatre productions.
Input from the audience
Those who have attended previous Thingamajig Playwrights Festivals are familiar with the collaborative process involved. The writer reads his play from the stage and solicits feedback from the audience on where the show needs rewriting to improve the flow of the story or clarify the purpose of a scene or character. The break between events allows Elkins to begin the rewriting process before he and the audience reconvene to evaluate the updates and discuss what more needs to be done.
Over the past 10 years that Thingamajig has brought professional theatre to Pagosa Springs, Elkins has impressed both locals and out-of-town visitors with his brilliant acting, keen directing and remarkable versatility. He starred in significant dramas including "Red," "A Picasso," "A Few Good Men" and "Proof;" played major roles in musicals like "Cabaret," "Hairspray" and "Sister Act;" earned laughs in comedies like "Lend Me a Tenor" and "Tuna Christmas;" and directed hits like "Thoroughly Modern Millie," "A Christmas Carol" and "Little Women, the Musical."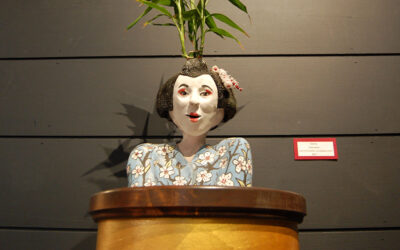 "Pretty much right away, I found that I liked to make characters. People. So I just took off from there…"