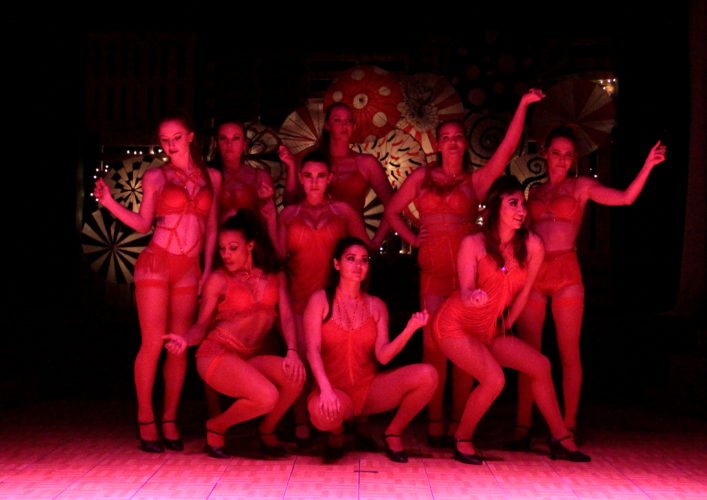 March 14, 15, 16, 21, 22, 23
Show Starts 7:00pm
Doors Open 6:00pm

SE School of Movement presents, Burlesque Extravaganza. Join us for a smoldering evening of entertainment, music, dance and aerial arts. It's sexy. It's saucy. It's naughty and nice. Let us seduce and thrill you with our tantalizing cast of local Pagosa artists. Expect to be inspired by our very own Pagosa talent performing on silks, lyra, cubes, hammocks, and more!

Content Warning
This performance is designed for audiences 13 years and older.
Ticket Prices
General Admission
Individual $30

VIP Seats
Individual $100
Couples $200

Get up close to the tantalizing action on stage with a VIP Seat! VIP Seats include…
A Private Table for Two
Front Row Seats
A Personal Cocktail Waitress so Your Glass Will Always Be Full
Surprise "Booty" Box
Bottle of Champagne
Guaranteed Audience Participation with Our Cast Members
Be Inspired
Photos from Past Pagosa Burlesque Events