Thingamajig Theatre Company children's program — the Whatchamawhozits — are getting ready to start another incredibly fun and educational round of classes on Friday September 25. The classes take place every Friday from 2 to 3:30pm with the final class on December 11. The students will start the session off with writing a Christmas play together and spend the remainder of the session learning while they rehearse the original piece.
The Whatchamawhozits will present the play to the public on December 12 at 2pm at the Pagosa Springs Center for the Arts.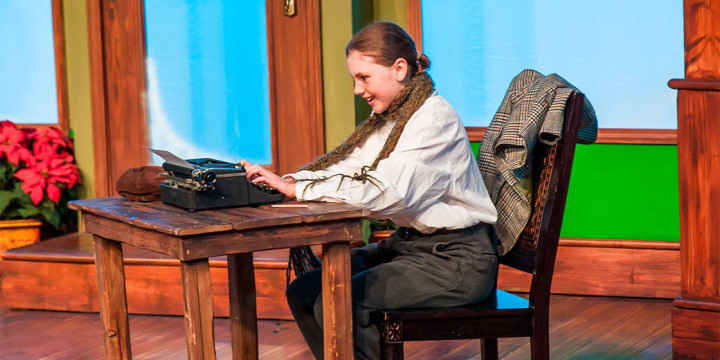 The Whatchamawhozits theater education can be an important means of stimulating creativity in problem solving as well as challenging students' perceptions about their world and about themselves. Theatre provides students with an outlet for emotions, thoughts, and dreams. It gives the student a place to experiment with various personal choices and solutions to very real problems. Problems from their own life, or problems faced by characters in literature or historical figures. This can happen in a safe atmosphere, where actions and consequences can be examined, discussed, and in a real sense experienced without the dangers and pitfalls of the "real world." It is also an important tool for building self-confidence as well as preparing students to live and work in a world that is increasingly team oriented.
Classes are open to kids 7-12 years old. The cost is $150 for 11 classes and the performance. Class space is extremely limited, In order to register, email Laura laura@pagosacenter.org with the following information:
EMAIL SUBJECT: Child's Name Registration.
EMAIL BODY: Child's Name, Age, Parents Name, Email, Phone Number, Medical Conditions
When your registration has been accepted, you may then mail a check to Thingamajig Theatre Company 2313 Eagle Drive, Pagosa Springs, CO 81147.
WHAT PARENTS SAY:
"THANK YOU for your awesome work with the kids during the Improv class. It was great fun to watch their growth."
"Many thanks for your invaluable instruction & encouragement to all the kids in the Whatchamawhozits program. [My son] had a blast and it was a fun program to watch on Saturday."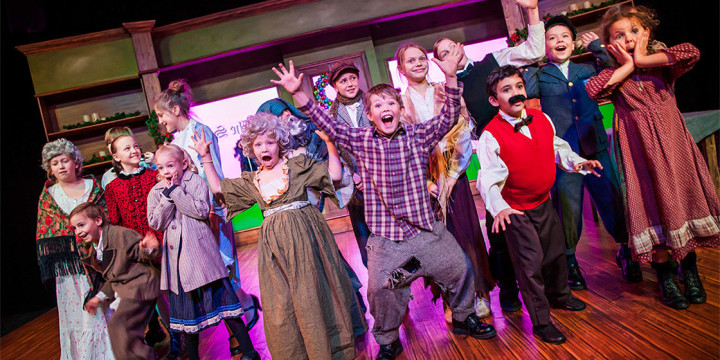 Educational programming is a cornerstone of Thingamajig Theatre Company's mission. We offer a wide-ranging program of arts and education events, performances, attractions, classes and in-school activities all designed to achieve Thingamajig's vision of creating a better community. Our vision, that over time K-12 students in the region will achieve higher graduation rates and college entrance exam scores than before Thingamajig and PSCA opened, is the key focus of our education program. Thingamajig's diverse offerings have the power to inform, enlighten and entertain all area citizens, encouraging them to remain in the area while providing a higher quality of life for their families.