SE School of Movement is pleased to announce their upcoming show, Burlesque: The Greatest Show. This year's theme is Vintage Circus and will feature choreographed dance, live music, stunning acrobatics, and breath-taking aerial feats.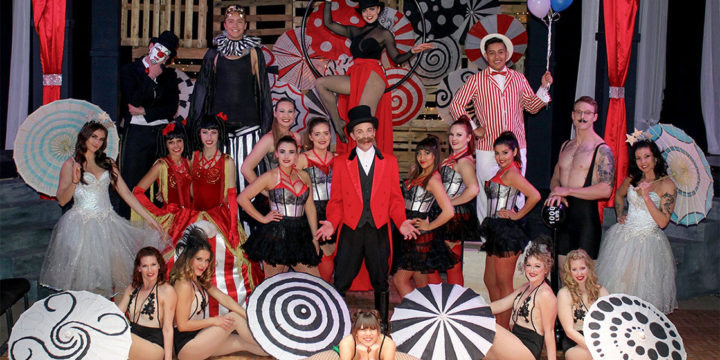 The show opens Thursday, March 9 at the Pagosa Springs Center for the Arts, and continues with shows on Friday and Saturday, March 10 and 11, and the following weekend, Friday and Saturday, March 17 and 18.
"Last year's inaugural show was a huge success, with every show sold out," says Ms. Sariah Ellsmore. "This year we plan to build on that momentum and are offering two additional shows."
The show starts at 7pm with a run time of approximately 1 hour and 20 minutes, with a 15-minute intermission. The show features 21 different acts and is recommended for mature audiences, ages 14 years and older.
"I believe attendees will be thoroughly impressed by the high caliber of our performers," says Director Ali Whitman. "We have incredibly talented individuals, but the beauty of the show lies in their perfect synchronization. This is not a show to miss!"
Tickets can be purchased online by clicking here… … Or call Pagosa Springs Center for the Arts at 970-731-7469 (731-SHOW).
Learn about SE School of Movement at seschoolofmovement.com.