Laura Moore, Production and Business Manager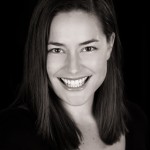 Laura Moore is one of the Co-Founders of Thingamajig Theatre Company alongside her husband Tim. She holds a BA in theatre from Colgate University as well as acting, directing, teaching and management credits in theatres across Colorado including the Arvada Center for the Arts and Humanities, Backstage Theatre and Lake Dillon Theatre Company. 
Laura was inspired to make Thingamajig Theatre Company her life's work after experiencing what an impact it can make on young children and entire communities.  She founded the Whatchamawhozit's Children's Theatre program, designed the New Artist House, is the bookkeeper, head of donor relations and fundraising, grant writer, actor, director, set builder, manages the production team, dabbles in reservations, handles janitorial, set design, writing children's plays and everything unaccounted for. Laura is also the Executive Director of the Pagosa Springs Center for the Arts and mother to Finlay and Lachlan. Contact Laura at laura@pagosacenter.org
---
Tim Moore, Producing Artistic Director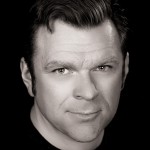 Tim Moore is the Artistic Director and President of the Thingamajig Theatre Company. He was a founding board member of Performance Now Theatre Company in Lakewood, CO and a board member for Platte Valley Player in Brighton, CO. Tim has performed in and directed plays and musicals across the country prior to relocating to Pagosa Springs. Contact Tim at tim@pagosacenter.org
---
Betty Schwicker, Company Manager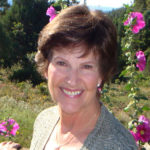 Betty has been active with the Thingamajig for over five years in a variety of capacities. She has appeared on stage in Boeing Boeing, Lend Me A Tenor, Moon Over Buffalo, and The Best Christmas Pageant Ever. She is serving her fourth season as Company Manager and always enjoys spending time with the artists who come to share their talents with Pagosa Springs. However, her greatest joy is being Godmother to Finlay and Lachlan, sons of Laura and Tim Moore.
Prior to joining the Thingamajig family, Betty appeared on stage in numerous community theater productions in Pagosa. Before moving here in 2001, she had been a high school drama, speech and English teacher; therefore, much of her theater experience was directing and choreography. Betty is also a retired U.S. Army lieutenant colonel. She has served as the military advisor for two Thingamajig productions. Contact Betty at info@pagosacenter.org
---
Simon Fuger, President, Friends of Thingamajig Theatre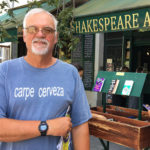 Simon became hooked on Theater at age eight when he saw his first live performance of Peter Cook and Dudley Moore in Beyond the Fringe at the Fortune Theater in London. A love of theater remained a constant throughout his life. He was delighted that professional quality theater came to Pagosa in 2011 and committed to do all he could to foster community support for the Thingamajig Theatre Company. It turned out many others felt the same way which led to the formation of the Friends of Thingamajig Theatre in 2015.
Today the Friends can claim 250 members who support the Theatre and have a lot of fun in the process. For more information on the Friends, please contact Simon at friends@pagosacenter.org.
---
Bob Brobst, Managing Technical Director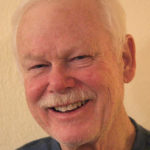 Bob is busier in retirement than he ever imagined. After serving several years on the board of the Creede Repertory Theatre he was thrilled when Laura and Tim brought this amazing theatre to Pagosa Springs. He stays very busy building sets for Thingamajig and you will also find him at the actor house taking care of Laura's honey do list.
He and his "all volunteer" merry band of builders spend countless hours bringing Thingamajig's set designs from paper to the stage. He would like to thank his merry band of builders: Nick Bissell, Greg Booher, King Campbell, Les Faust, Alan MacRunnels, Beverly Pitts, Jim Quigley and Dale Scrivener. None of this would be possible without you guys! He also honors the loving memory of Dale Schwicker.
Contact Bob at info@pagosacenter.org
---
Matthew D. McCarren, Technical Director and Resident Scenic Designer
Matthew is a freelance designer and technical director, joining Thingamajig as the Resident Scenic Designer for his first year. Matthew created and runs Rabbithole Scenographic Designs, a freelance theatrical design firm. Matthew has worked as technical director and scenographer for The Crook Theatre Co., Notre Dame Shakespeare Festival, and the Oberlin in Italy. Matthew's scenographic designs have been featured at the 2007 Toronto Fringe Festival, the 2007 Prague Quadrennial, ICASTICA Summer Arts Festival in Italy, Off-Broadway at Theatre Row, and the Cleveland Opera Theatre. Matthew has taught with the University of Wyoming, Fort Lewis College, and Interlochen Center for the Arts.
Matthew holds an MFA in Design with an emphasis in Czech/Eastern European design from The Ohio State University and has studied in the Czech Republic. Selected design credits include: My Fair Lady, Spring Awakening, The Man of La Mancha, Night Mother, West Side Story. Contact Matthew at info@pagosacenter.org